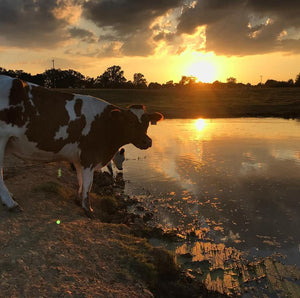 Who Are We?
Smith Family Farms was founded in 2013 by Laura and Craig Smith. Their goal is to raise the highest quality lamb and beef. This is done by not using unnecessary hormones and antibiotics in their animals. Animals are pasture raised and grain finished which produces high and consistent quality products.
What Sets Us Apart
Family Owned
Owned and operated by Laura and Craig Smith, a mother and son team, Smith Family Farms is a premier farm located in the heart of sportsman's paradise.
Quality Meats
No unnecessary hormones or antibiotics are used with our animals. They are pasture raised and fed a unique blend of spent grain from local breweries and our custom blended feed ration. Our meat is high quality and won't break the bank!
Customer Service Oriented
Your needs matter to us. Whether you are someone looking for that one cut of meat or all of them, we will always strive to provide you with the best experience possible. 
Subscribe to our newsletter
New products, Information and deals. Directly to your inbox.